FUTURE OF WRESTLING RETURNING TO ACTION TONIGHT IN FLORIDA
By
Mike Johnson
on 2/9/2013 8:58 AM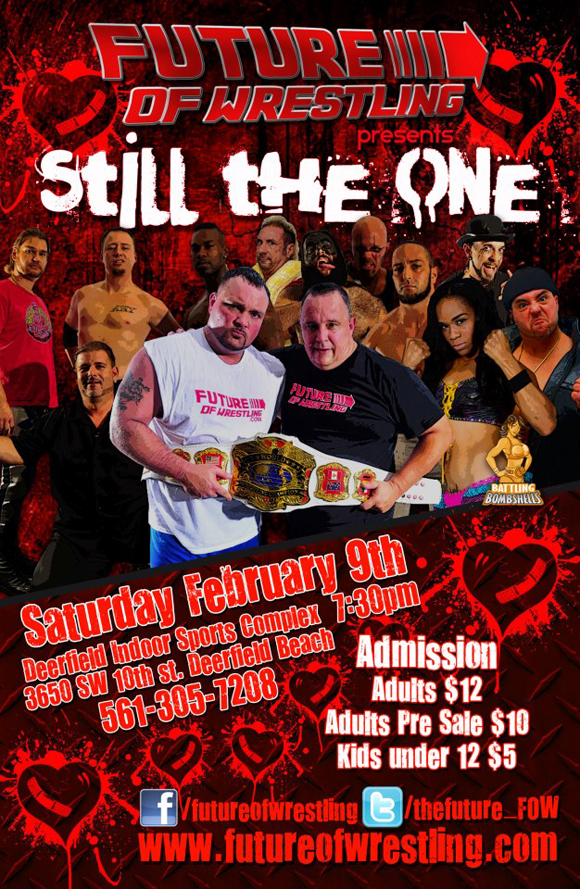 FOW presents "Still the One" at the Indoor Sports Complex, 3650 S.W. 10th Street in Deerfield Beach.

Eight big matches are scheduled featuring all your favorite FOW stars like the Illuminati, The Beast and Anthony Michaels with the Snake Master, Barrington Hughes, Aron Agony, Maxx Stardom and more!

The main event features reigning FOW Champ Thee Sean Allen defending his title against former NWA World Tag Team Champion Kory Chavis from the Dark City Fight Club.

Also appearing will be Fabulous Frank, The Freaks of Wrestling, ERA, the Tech Squad, Sin City, Milo Beasley, Mike Cruz, Simon Sez, Francisco Ciatso, Johnny Vandal, "The Black Stallion" Frank Stone, Tommy Vandal and in a Battling Bombshells match just added to the card, top contender Santana Garrett takes on "The Main Eventer" DiDi Cruz.
Special Offer for Ticket Buyers!!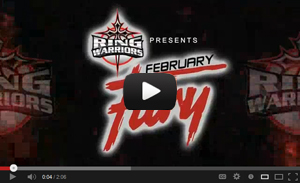 Anyone who purchases tickets for Saturday's "Still the One" card can buy discounted tickets at the event for the February 23rd Ring Warriors card at Broward College in Pembroke Pines titled "February Fury" featuring Ring Warriors Grand Champion "The Marquee" Bruce Santee versus former NWA and ECW Champ and current Ring of Honor star "The King of Old School" Steve Corino, Ring Warriors Global Tag Team Champions "The VIP" Cassidy Riley & TNA Superstar Wes Brisco facing longtime nemesis "The Black Nature Boy" Scoot Andrews & South Florida's very own Billy Fives, plus Battling Bombshells Champ La Rosa Negra, former TNA Superstar Jesse Neal and more!

Click the graphic above or here to watch the February Fury TV spot.

FOW and Ring Warriors are dedicated to bringing you the very finest in pro wrestling action. Be sure to check out Ring Warriors online at RingWarriors.com and on Facebook/RingWarriors!
Like us Online - Love us in Person - See You at the Matches!
---