RING WARRIORS RETURNING TO FL WITH CORINO, RILEY AND MORE
By
Mike Johnson
on 2/13/2013 10:04 AM
CORINO - BRISCO & RILEY - SANTEE & MUCH MORE!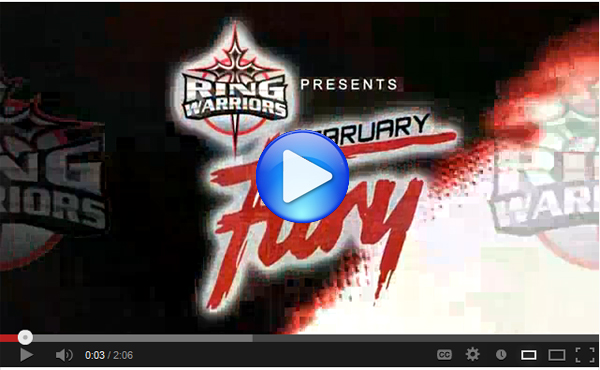 Seven Big Matches are Scheduled

Self-proclaimed "King of Florida" Francisco Ciatso takes on the debuting "Britsh Lion" Tommy Taylor. [Tommy Taylor talks about Francisco Ciatso] [Francisco Ciatso responds to Tommy Taylor]

International Superstar Johnny Vandal returns to action to face Canada's Greatest Athlete, JD Maverick
[JD Maverick has some pointed comments for Johnny Vandal]

In a Special Challenge match,
former TNA Superstar Jesse Neal takes on former NWA World Tag Team Champion Kory Chavis of the Dark City Fight Club.
[Kory Chavis issues a warning to Jesse Neal]
[Watch Jesse Neal's Reaction]

The FOW Title will also be on the line as Thee Sean Allen meets the challenge of "The Black Stallion" Frank Stone.
[Sean Allen & advisor Chuck Aurin have a message for Frank Stone]
[The Black Stallion has a message of his own]

In a Battling Bombshells division, two time champion La Rosa Negra faces the challenge of the "Puerto Rican Princess" Amber Rodriguez.
[La Rosa Negra and Amber Rodriguez have a war of words]

For the Ring Warriors Global Tag Team Titles, "The VIP" Cassidy Riley and TNA Superstar Wes Brisco face the challenge of "The Black Nature Boy" Scoot Andrews and his longtime nemisis Billy Fives
[Watch Scoot Andrews' Statement About this Match]
[Watch Billy Five's Statement About this Match]

And in the Main Event, Ring Warriors Grand Champion "The Marquee" Bruce Santee faces the former ECW and NWA World Heavyweight Champion and current Ring of Honor star "The King of Old School" Steve Corino!
[Steve Corino Talks About the Upcoming Match]

A portion of ticket proceeds from this event will go to benefit the Joe DiMaggio Children's Hospital Foundation.

This NWA Ring Warriors event is sponsored in part by American Top Team -- The #1 Source for Mixed martial Arts, Brazilian Jiu Jitsu, Self-Defense, Fitness and Martial Arts in the State of Florida.
---