6/6: SPRING SLAM IS NEXT WEEK IN SPRING VALLEY, NY!
Northeast Wrestling will present Spring Slam on Friday, June 6th at the Spring Valley High School (361 Route 59) in Spring Valley, NY. Bell time is 8 p.m.
Already signed: WWE Hall of Famers Mick Foley, Booker T, and Jerry "The King" Lawler; Matt Hardy; and more superstars to be announced!
6/7: BUY TICKETS NOW TO SEE HALL AND HARDY!



Northeast Wrestling is coming to Ansonia, CT on Saturday, June 7th! The show will feature Scott Hall and Matt Hardy!

6/28: TAG WARS IN BETHANY, CT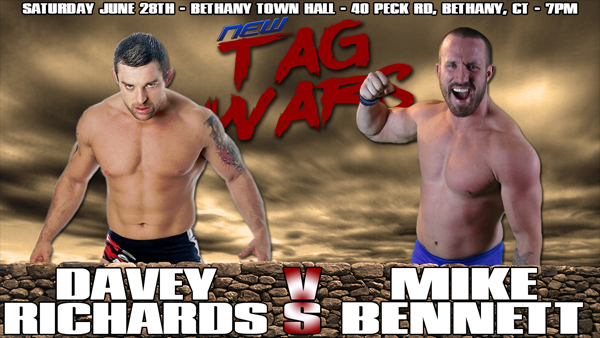 Northeast Wrestling returns to the Bethany Town Hall (40 Peck Road) in Bethany, CT on Saturday, June 28, 2014 at 7 p.m.!

WRESTLEFEST 18 AND MARCH MAYHEM 2014 DVDS NOW ON SALE!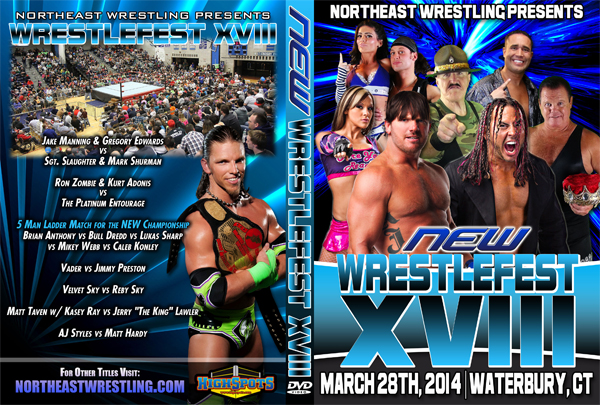 Northeast Wrestling fans can now order Wrestlefest 18 and March Mayhem 2014 on DVD!

The cost is only $15 each!